János Ács - Conductor
Welcome to the World of The Great Maestro János Ács.
Where passion to music and an outstanding talent combine.
Take a closer look at the portrait of this glorious man with his enormous musicianship full of spirit and respect for the classical music.
János Ács - Picture Gallery
Pictures with Friends.



Picture Gallery
János Ács - Videos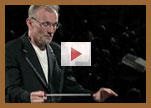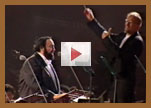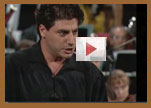 Videos
Recordings
János Ács with Pál Járdányi
Theaters Conducted
Italy
ARENA DI VERONA
TERME DI CARACALLA /Roma
TEATRO DELL'OPERA /Roma
TEATRO LA FENICE /Venezia
TEATRO COMUNALE /Firenze
TEATRO GIUSEPPE VERDI /Trieste
TORRE DEL LAGO PUCCINI
TEATRO SAN CARLO /Napoli
TEATRO PETRUZZELLI /Bari
TEATRO GRANDE /Brescia
ANFITEATRO GRECO /Taormina


Worldwide
NEW YORK CITY OPERA
TEATRO MAESTRANZA /Seville
BUNKAKAIKAN /Tokyo
OPERA COLORADO /Denver
OPER FRANKFURT/Germany
PACT THEATER /Pretoria
BIRD NEST OLYMPIC STADIUM /Beijing
FORBIDDEN CITY /Beijing
STADE DE FRANCE /Paris
OLYMPISCHE STADIUM /Munic
CIAIKOVSKIJ HALL /Moskwa
GEORG ENESCU CONCERT HALL /Bucharest
ROYAL MUSIC CONSERVATOIR /Bruxelles
WIENER MUSIKVEREIN /Vienna